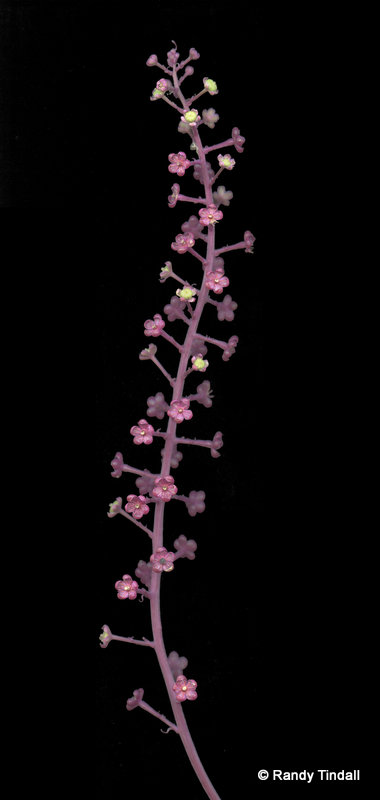 This is what the fruiting head of Pokeweed (Phytolacca americana) often looks like after the berries have matured.  What berries, you say?  Ask the birds that ate them all, especially the robins that love to gorge on them and leave colorful little patches of seed-containing excrement around the neighborhood.  The pokeweed and robins team up to make sure that the plant reproduces and the birds have a future supply of more berries.
Everybody's happy (except maybe people who get annoyed at purple patches on their cars parked in unfortunate places and on their sidewalks and patios).
Hey, you can't make everybody happy all the time….
Note:  The title should be sung to the tune of "Where have all the flowers gone?" by Peter, Paul and Mary.  But you knew that.